2016 Fanfare Competition - Mon August 8th
Join us on Monday, August 8th, 2016 as our 33rd Annual Lake Erie Fanfare Drum & Bugle Corps Competition returns to the Erie Vets Stadium! Tickets are now available by calling our office at 814-456-5300.

Performing Corps:
Blue Stars (La Crosse, WI)
Boston Crusaders (Boston, MA) - Don Quixote: The Man Of La Mancha
Crossmen (San Antonio, TX) - Continuum
Jersey Surf (Camden County, NJ) - Ebb & Flow
Mandarins (Sacramento, CA)
Oregon Crusaders (Portland, OR) - Hunted
Pacific Crest (Diamond Bar, CA)
Troopers (Casper, WY) - Hero
2015 Lake Erie Fanfare Champions
Congratulations to the 2015 Blue Knights for their repeat win at the Lake Erie Fanfare competition.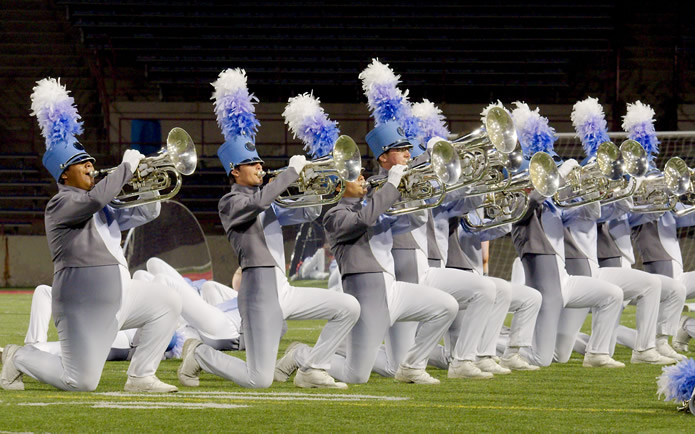 Blue Knights - 87.550
Blue Stars - 84.050
Crossmen - 83.450
Colts - 81.150
Troopers - 80.850
Pacific Crest - 74.500
Oregon Crusaders - 74.200
Pioneer - 66.900
2014 Lake Erie Fanfare Champions
Congratulations to the Winners of the 2014 Lake Erie Fanfare - Blue Knights (World Class) and Les Stentors (Open Class).