2016 Winter Guard Brochure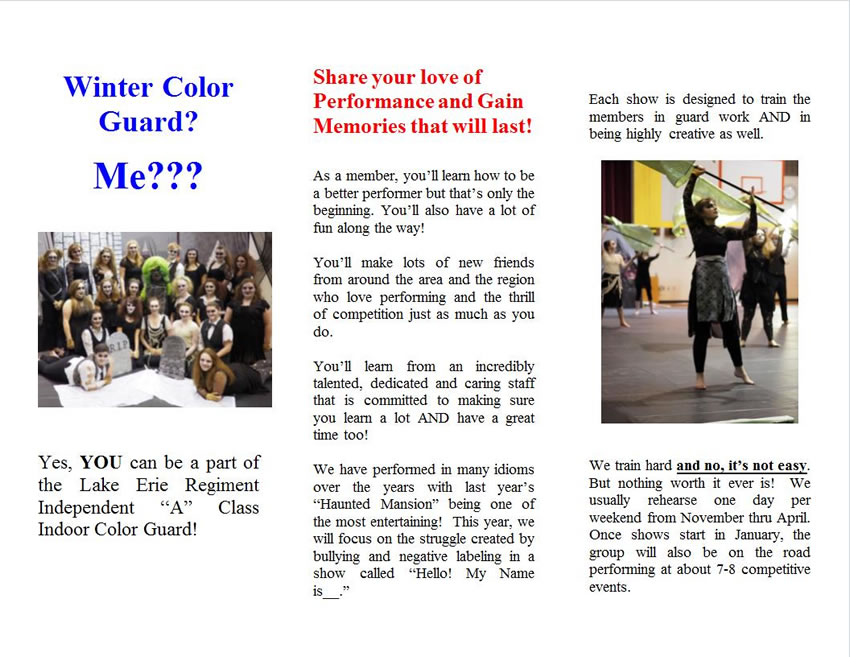 2016 Winter Guard Auditions
Lake Erie Regiment will be hold 2016 season auditions on
Date: Nov 15, 2015
Time: 12-4
Place: North East High School

What to bring?

Yourself (and a friend if you want!)
A great attitude
Black clothes to rehearse in
Water
Snacks if you choose
Please contact Shawn Marie, director, if you cannot make this date but is interested in marching. The following Sunday will begin rehearsals but anyone who missed auditions may come this weekend. Sunday, Nov 22 from 12-5.
Shawn Marie Gorring
814-434-1283
disney4shawn@roadrunner.com
Additional Staff include:
Marvina Davis
Kayla Hardner
2016 Show - Hello My Name Is...
We are excited to announce our 2016 show with you!
"Hello, my name is."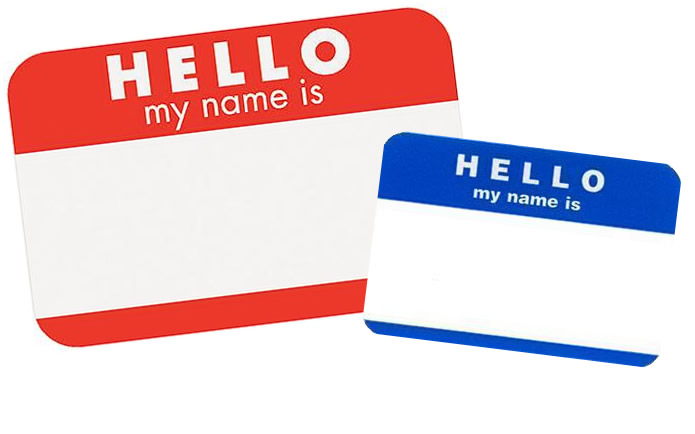 This show will take a look at the struggle kids encounter when labeled with a word. In the end, the kids realize what their true identity is by overcoming the label and find peace within themselves.
This show will be an emotional, strong but rewarding journey for the members themselves. Everyone has known people or have dealt with this particular issue of bullying and negative labeling.
2015 Winter Guard Finals Video
2014-2015 Winter Guard Forms
The 2014 Membership Forms are now available for download.