Update 4/26/2022: Our Stadium site in Edinboro is now secured!  Ticket information will be posted soon!
Lake Erie Fanfare is proud to announce that LIVE Drum Corps will be returning to our area in 2022.
The show will be on Monday, August 8th, 2022 at Sox Harrison Stadium in Edinboro, PA.
Ticket information will be announced soon.
Current Lineup (subject to change):
The Academy - Tempe, AZ
Blue Stars - La Crosse, WI
Crossmen - San Antonio, TX
Genesis - Austin, TX
Madison Scouts - Madison, WI
Seattle Cascades - Seattle, WA
With the unprecedented World Events relative to the COVID 19 virus, Drum Corps International and all its member corps voted recently to cease plans for this summer's annual Tour. With an eye to the health of all the members and spectators, this seemed the most prudent course of action to take.
Even though we as a show sponsor have no formal part in this decision, Lake Erie Fanfare agrees with this plan and is looking forward to 2021 in hopes of a return to our normal summer of drum corps! In the meantime, we have left all our deposit amounts stand with DCI in order to help in the crisis. The only other item left to consider is our patrons who have already bought tickets for this season's (2020) show.
We would like to propose that the ticket payments can simply be left with us for NEXT year's (2021) Fanfare show and we will then send your tickets when we resume next summer. If this is not acceptable, please end us an email to This email address is being protected from spambots. You need JavaScript enabled to view it. and we will make arrangements to refund your ticket money.
While we are sad to lose this upcoming season, we are hopeful that this crisis will pass and we will be back to our normal presentation of the country's best youth musical talents! Again, please email or call us with any questions or concerns. And THANK YOU for your continued support of the marching musical arts!
Ray Luniewski, Contest Co-Chairman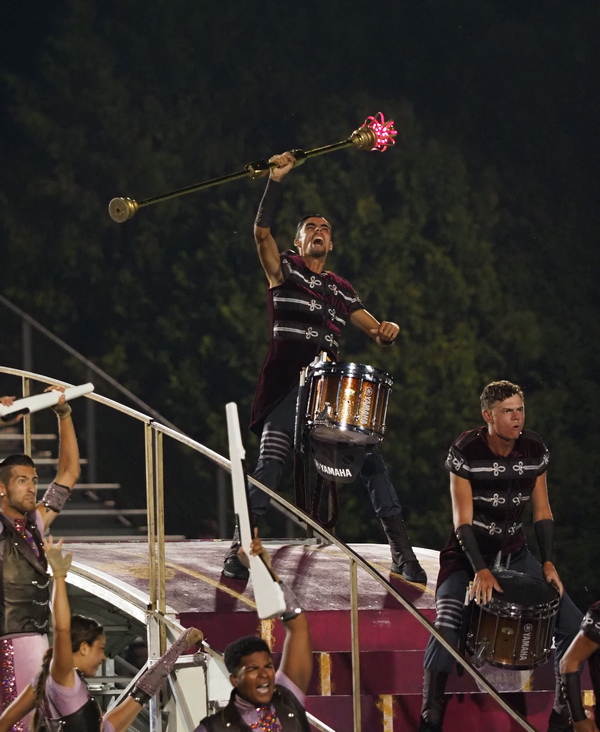 Congratulations to 2019 Lake Erie Fanfare Champions, The Cadets with their show "Behold!"
The Cadets - 89.400
Colts - 84.450
Pacific Crest - 83.600
Madison Scouts - 81.100
Jersey Surf - 77.100
Music City - 76.050
Seattle Cascades - 71.400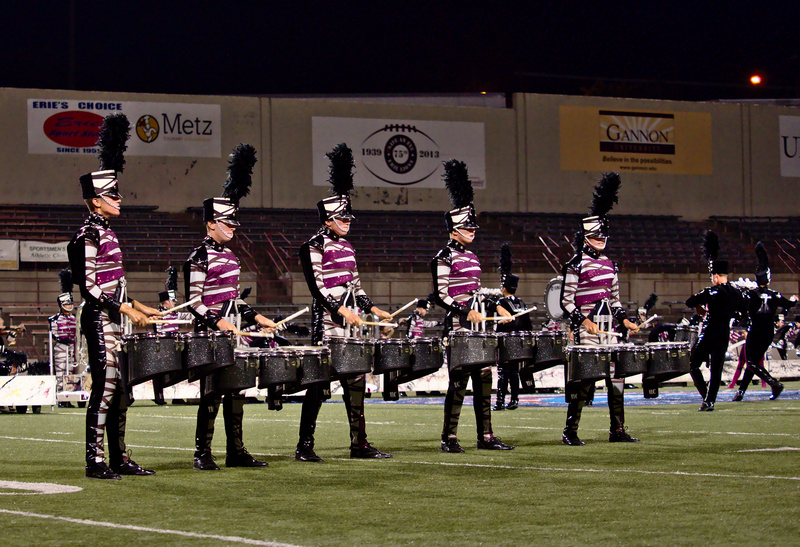 Congratulations to 2018 Lake Erie Fanfare Champions, The Cadets with their show "The Unity Project"
The Cadets - 91.300
Phantom Regiment - 87.750
Colts - 83.150
Music City - 75.400
Oregon Crusaders - 75.300
Genesis - 73.625
Seattle Cascades - 71.550
Jersey Surf - 70.300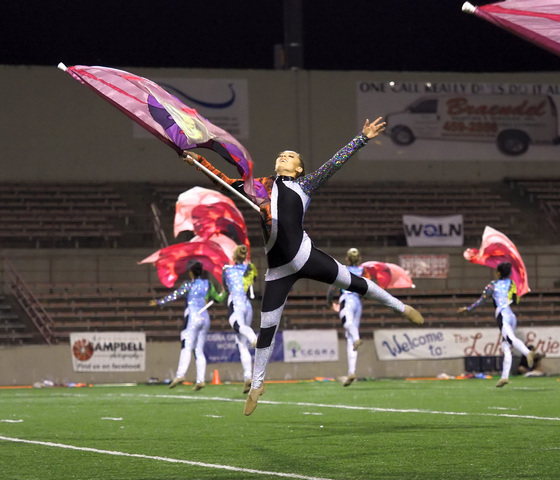 Congratulations to the 2017 Lake Erie Fanfare Champions, the Blue Knights with their show "i".
Blue Knights - 90.600
Blue Stars - 88.775
Madison Scouts - 85.850
The Academy - 83.175
Colts - 81.800
Troopers - 80.850
Spirit of Atlanta - 78.350
Jersey Surf - 71.350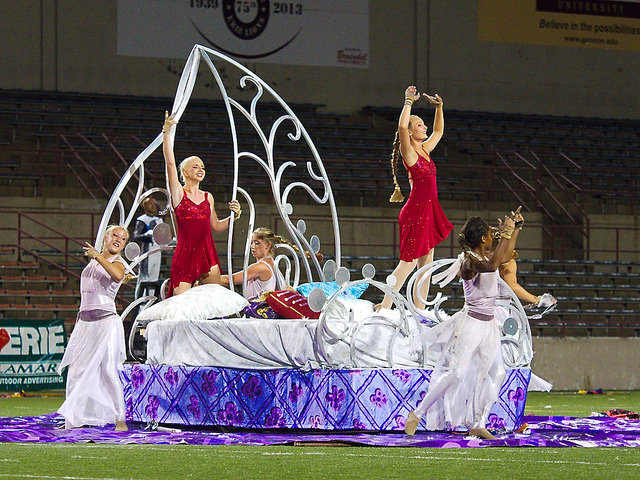 The Blue Stars are the 2016 Lake Erie Fanfare Champions, with their show "Le Reve"
Blue Stars - 88.350
Crossmen - 87.000
Boston Crusaders - 83.600
Troopers - 82.700
Mandarins - 78.850
Oregon Crusaders - 78.400
Pacific Crest - 75.550
Jersey Surf - 70.800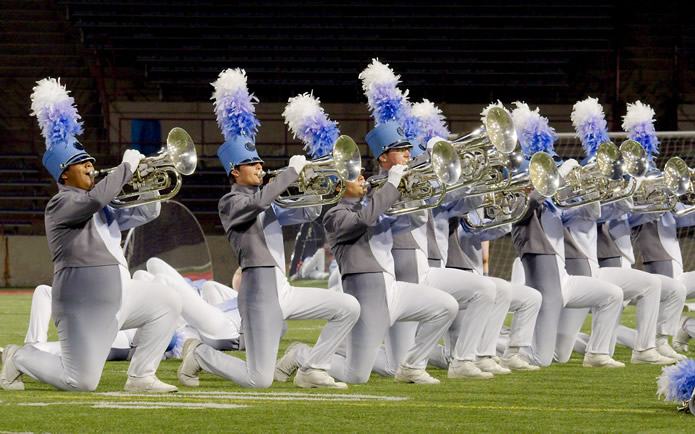 Congratulations to the 2015 Blue Knights for their repeat win at the Lake Erie Fanfare competition.
Blue Knights - 87.550
Blue Stars - 84.050
Crossmen - 83.450
Colts - 81.150
Troopers - 80.850
Pacific Crest - 74.500
Oregon Crusaders - 74.200
Pioneer - 66.900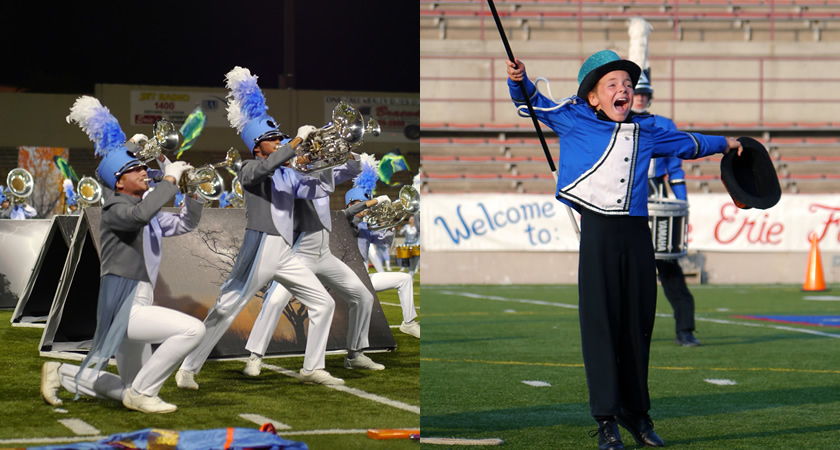 Congratulations to the Winners of the 2014 Lake Erie Fanfare - Blue Knights (World Class) and Les Stentors (Open Class).